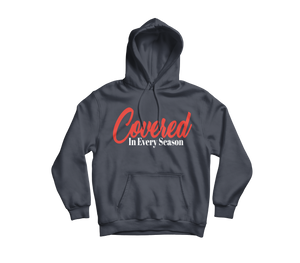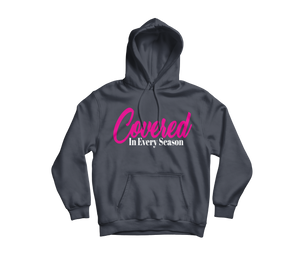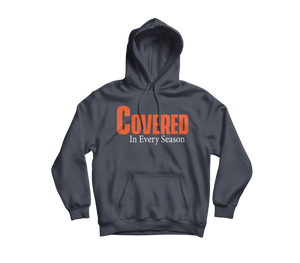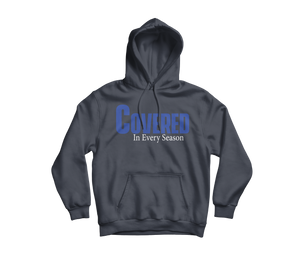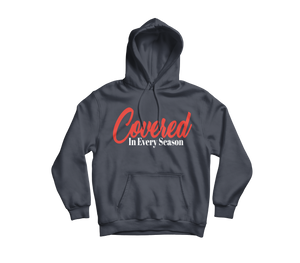 Covered In Every Season
This Hoodie 
is
 comfortable and may be worn for regular use in the cold season. You'll like to put on this Hoodie just for its flexible usability and diverse style experience. It is very versatile because it's miles beneficial on formal occasions in addition to casual events. It is designed to be relaxed and sturdy.
The Covered In Every Season hoodie is lined to give you an extra layer of comfort on cold winter days, has pockets for extra coverage and storage, and a drawstring hoodie to custom fit each person perfectly. An affirmation hood designed to encourage you and others every time you wear it, it is a perfect way to display your faith at work on casual Fridays, at ministry events, while out shopping and more...
This is a limited edition hoodie in collaboration with Tera Carissa. Grab yours now. It will make the perfect Christmas gift.