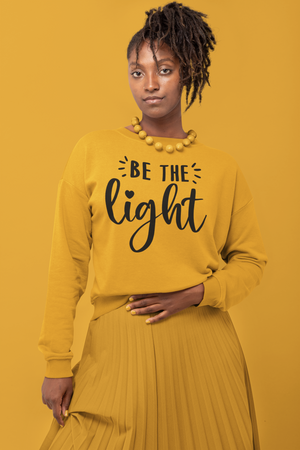 Be the Light Sweatshirt
This awesome statement sweatshirt has a rich golden color, and soft interior and durable exterior. This sweatshirt can stand up to over 100  washes. 
Each product is made to order! This sweatshirt will take 7-10 business days to print and ship. Thank you for your support.